Neuro-behavioural nutrition coach
Nathalie Meer is a neuro-behavioural nutrition coach specialised in nutrition, and holds a degree in psychology and nutritional behaviour education. She is a professional coach trained by a master teacher in NLP (The Society of NLP and INLPTA) and a certified teacher in neuro-semantics.
She has studied and based her method on the latest research and results in fundamental areas related to weight loss, which are mainly:
Nutritional physiology for understanding eating behaviour.
Cognitive behavioural neurology, for the study of human social behaviour.
Cell biology for the understanding of genetic transmission and epigenetic behaviour.
Nathalie Meer has clinically tested the results of her research in collaboration with the medical profession. She was one of the first (first what) to make the connection between emotions and excess weight. Her method opens the way to a fundamentally different approach to weight loss and more generally to self-awareness. The work on Neuro-Unconscious Behaviour® (NUB®), exclusive to Méthode Meer®, is related to Neuro-Linguistic Programming (NLP). They both share an approach focussed on the study of human behaviour in its environment. They both propose the coordination of knowledge and practices based on a pragmatic modelling approach. They differ on one point: NLP studies neurology, language and programming, whereas NUB® additionally studies the ingrained and unconscious behaviour that is the root cause of weight gain.
Open letter from Nathalie Meer to future pupils
Ever since I reached the age of reason, I always knew I wanted to help others. Very early on, I wanted to hold a hand out to my fellow humans. I wanted to please and relieve people who were suffering.
Later on, some of my friends were in pain. I found that I could bring them comfort through my words. Communication has always been at the centre of my life. I have worked with passion on a job that has allowed me to educate others and simplify essential messages.
My dream has now come true. All my past experiences, my studies, training, reading of publications, seminars and personal explorations have allowed me to develop a method that works, to lead you to a greater sense of well-being. Méthode Meer® is the result of an intuition that has been borne out over time. I have been looking for a solution for some twenty years. I do not have a special title or any claim to replace anyone. My inquisitive mind about human nature and scientific discoveries combined with my analytical skills have allowed me to develop this method that calls upon just one of your abilities: your innate common sense. My goal through this method is to allow you to bring out the real person inside you and shed your extra pounds once and for all!
Nutritional coaching is the keystone of the method. We can support you and bring out the best in you. This is not psychology, let alone psychotherapy. The difference with coaching is that it does not focus on your past. It only looks at the present, so as to prepare the future.
Finally, I would like you to know that above all, I only want to help you find the happiness you deserve, like every human being on earth. That is the secret of my life and therefore of this method! 
Sincerely yours.
Nathalie Meer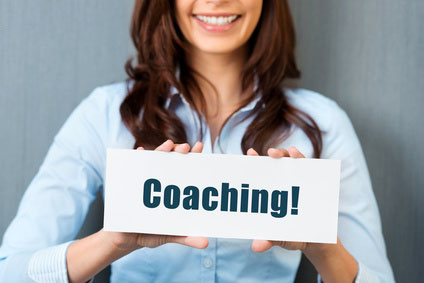 Méthode Meer® trains neuro-behavioural nutrition coaches®
Nutrition coaches accredited in Méthode Meer® are trained in incomparable know-how during their initial course, and work at the forefront of neurocognitive and behavioural research, the physiology of living organisms and the study of inherited behaviour.
In their practice, they also rely on the code of ethics of the profession of nutrition coaches approved for Méthode Meer®. They must respect the uniqueness and integrity of their pupils by adopting a neutral and non-judgemental position. A nutrition coach uses probing techniques that are less concerned with why you are where you are than with how you will break out of there. Their job is not to look for causes in the past, but to help the pupil become aware of the present behaviour patterns that are holding them back. Our coaches work in the "here and now" to change the future.
Nutrition coaches certified by Méthode Meer® offer daily support and help their pupils modify their behaviour concretely in order to achieve the goal of lightness and well-being.
The particular specification of "neuro-behavioural nutrition specialist" adds a unique dimension to this profession. It provides keys to understanding the behavioural mechanisms that allow pupils to break free from their eating disorders for good, without dieting.